Company of Wolves: The End of Things
An apocalyptic vision for this production by ground-breaking Glasgow laboratory theatre, Company of Wolves.
Company of Wolves: The End of Things
National Poetry Day
A suite of eight posters and postcards for National Poetry Day, commissioned by the Scottish Poetry Library. I used collage and repeating patterns to illustrate extracts from each of the poems, and a bright, off-beat colour palette which links the designs together.
 
National Poetry Day
One of eight postcards, this one features the poem 'Letter' by Hugh McMillan, hence the postmark-waves.
All of the Above
Concert poster for a mash-up of Frank Zappa, Astor Piazzola, Martin Kershaw and others, performed by Mr McFall's Chamber.
On the Shore of the Mind
The theme of this concert was 'island life', and seaweed was a prevalent image in several of the poems set to music. The expressive, often macabre forms of seaweed were a delight to draw. Pen and ink drawing has a scratchiness and energy about it that is given depth here by the sea-like gradient in the background.
On the Shore of the Mind
A Walk at the Edge of the World
Production by Magnetic North Theatre. The photograph is Pett Level, East Sussex by Fay Godwin; with such a striking image I kept the design quite minimal, but drenched the sky with colour to make a dramatic backdrop for the title on the horizon line.
A Walk at the End of the World
Journey of a Thousand Wings
Migrating swallows and a dynamic network of connections promote this project that was all about journeys and collaborations, involving musicians from China, Ghana and Chile.
 
Watching
Poster for 'a journey through sleep and wakefulness through a Garden at twilight'. The garden was the Royal Botanic Garden Edinburgh, and the exquisite musical-theatrical journey through it was devised by Dee Isaacs and The University of Edinburgh's Music in the Community. I created a collage to evoke the last scene in the journey, where the children finally fall asleep.
Royal Botanic Garden Edinburgh
A series of eight illustrated cards for the Royal Botanic Garden Edinburgh. The cards were created to introduce visitors to its new community and education hub, Botanic Cottage, and tap into the vintage appeal of gardening with heritage varieties and old-school tips.
Royal Botanic Garden Edinburgh
One of eight illustrated cards, this one is about growing heritage varieties.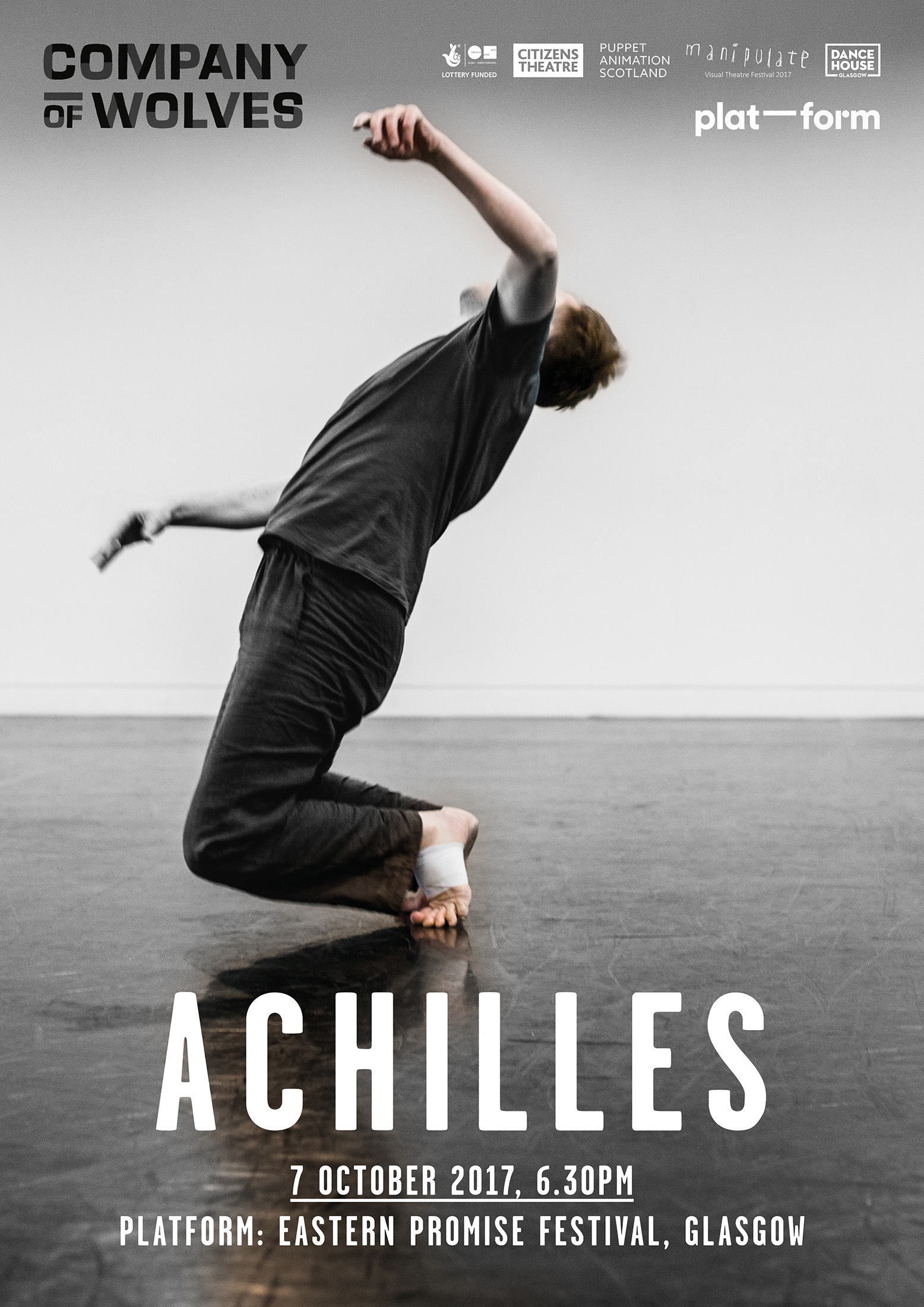 Company of Wolves: Achilles
Strong typography, subtle colour and a pared back layout to support the austere drama of this production; original photo by Brian Hartley