Remembered / Imagined
A book documenting four newly commissioned works of music, story and song, all inspired by the archives of the School of Scottish Studies (University of Edinburgh). Working on this project involved delving into the archives myself to source images and get a feel for the collection, which was a real treat. The project was produced by composer and creative producer Amble Skuse.
Remembered / Imagined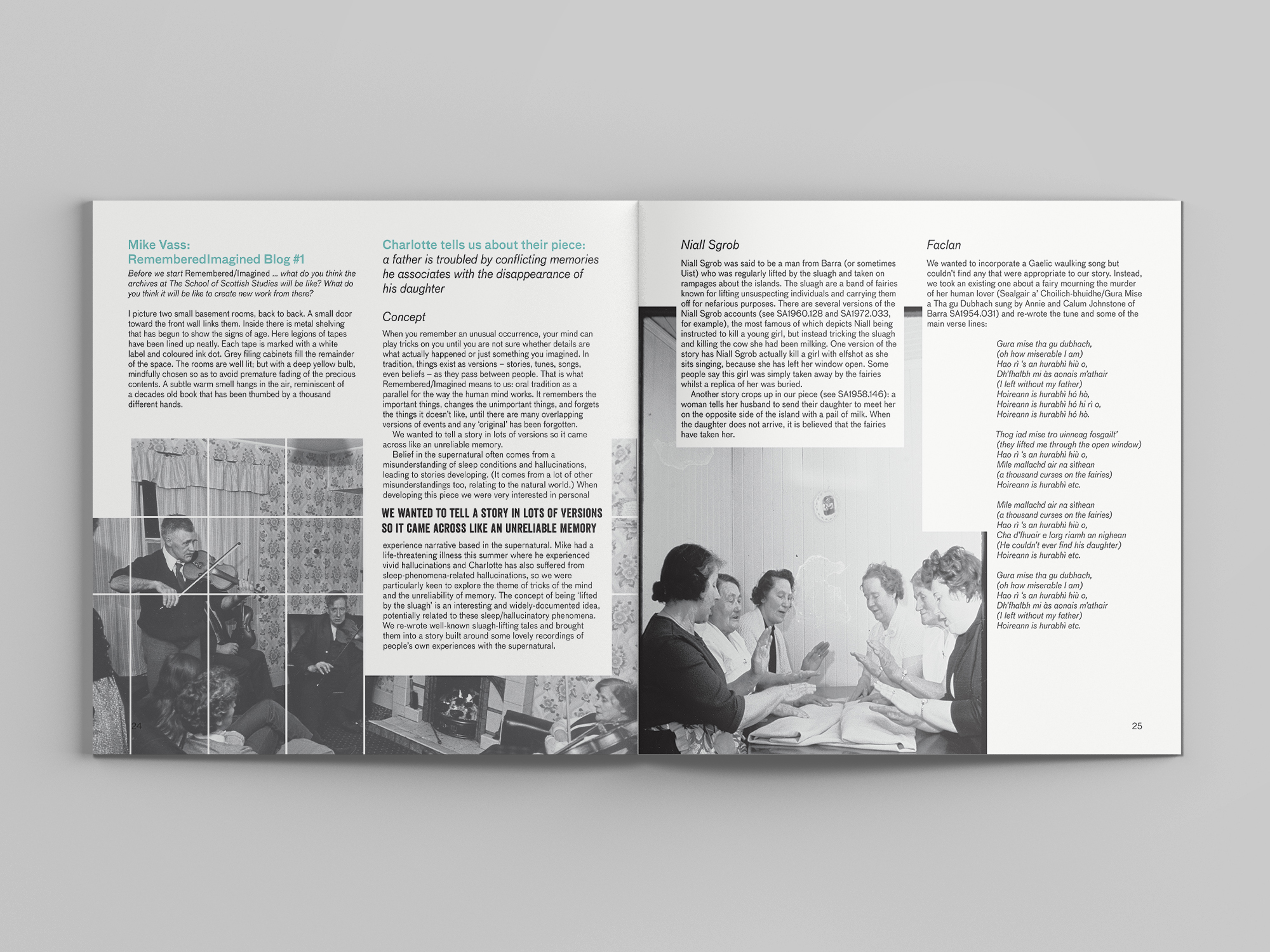 Remembered / Imagined
Remembered / Imagined
Catherine Street: Your Body of Objects
Catherine Street is a visual artist who works in video, performance, writing, drawing and installation, often layering media to create atmospheric environments. This book documents a body of recent work by the artist and her collaborators.
Your Body of Objects
Memory Lane
A collaboration between producer Amble Skuse, the Living Memory Association and muscian Kris Drever, Memory Lane used traditional music to tell stories of Leith and its social history. The book features excerpts of these stories interwoven with historic photographs and drawings of Leith and Leithers by artist Kate MacKay.
Memory Lane
Edinburgh Royal Choral Union
A 90-page book celebrating the history of Edinburgh Royal Choral Union, richly illustrated with photographs and memorabilia from their archives. The cover shows a broad view of the city reaching up to the castle, whilst inside offers further glimpses and snippets of streetscapes to break up the text.
Edinburgh Royal Choral Union